Xposed Installer V3.1.5
Xposed Installer V3.1.5
Xposed Installer is an app that allows you to make small adjustments to your device's operating system. They're small enough that they'll continue working after you restart your device, but important enough to help you get the most out of any Android device.
It's important to keep in mind that installing the Xposed framework may cause some problems. It's not very common but if you're not careful the app can disable your Android and force you to reformat it. So, follow the simple instructions that appear on the screen.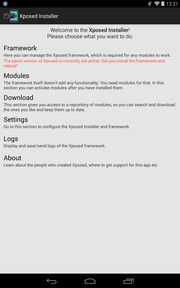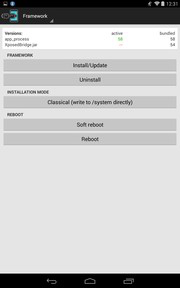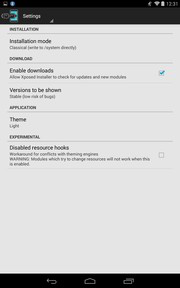 Once you've installed the Xposed framework and have restarted your device, check out all the different modules available. You'll be able to see all the different names and descriptions of more than 100 different options on the app's interface. Some of them are only aesthetic and allow you to change the color of your keyboard, while others let you disable the permissions given to apps you already have installed.
Xposed Installer is an interesting tool for Android users who want to take advantage of their device. In a way, Xposed Installer gives you the benefits of a customizable ROM without the messy downsides.
ROOT&Framework
TOOL